Lyrica Coupons & Assistance Programs
It can cost hundreds or even thousands of dollars for people to obtain their monthly prescription medications out of pocket. Coupons or discounts are available that can offset some of those costs, but they are often not enough to make them truly affordable.
Lyrica is a prescription pain medication that can help people who are struggling because of certain types of pain. It may also be used to treat seizures. There are many people who depend on this medication to help themselves live normal lives. But it can be expensive both with and without health insurance. 
At The Rx Advocates, we know how expensive it can be to afford your prescriptions every month. If you don't have health insurance with prescription drug coverage, it can cost even more. We want to assist as many people as we can to help make their medications more affordable. To do this, we work with many patient assistance programs and offer our services for a low monthly fee.

30-Day Supply

$70.00/month

One Dose Pack

$538.36/month
Who are The Rx Advocates?
The Rx Advocates offers help to people who need assistance obtaining their costly, monthly prescription medications. We work with patient assistance programs on behalf of our patients to find savings, which we then pass along to them. We are very well-known for our services all over the United States. To date, we have worked with more than 100 pharmaceutical manufacturer's patient assistance programs in the U.S. to obtain the best prices on medications. We can assist people in receiving more than 800 FDA-approved, brand-name medications.
Patients who choose to work with us enjoy substantial savings on their prescriptions every month. We never charge any hidden fees, and our service fee ranges between $70-$100 per month, depending on the number of medications the patient needs. The prescription itself comes to the patient free of charge. More than anything, we want to make it more affordable for people to get the medicine they need.
The Rx Advocates is not an insurance plan or coupon, and we do not offer prescription discount cards. Instead, we take on the task of contacting patient assistant programs for our patients, many of which they may not even know about. The services we provide help our patients have peace of mind in knowing that they do not have to pay hundreds of dollars a month to get the medications they need.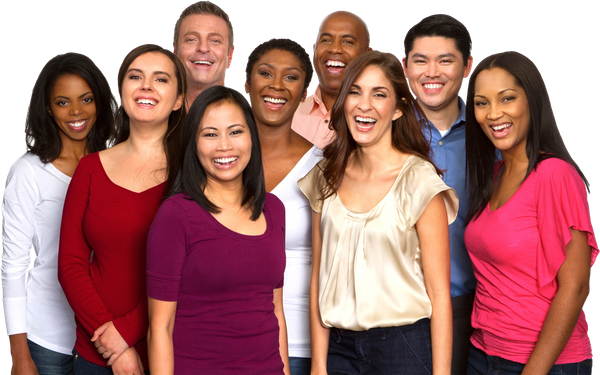 Do I Qualify for Lyrica Patient
Assistance with The Rx Advocates?
Income qualifications can vary from one patient assistance program to another. But our criteria for eligibility are as follows:
Individuals who earn up to $40,000 each year may qualify.
Couples who earn up to $60,000 each year may qualify.
Large families who earn up to $100,000 each year may qualify.
As always, we see every patient as an individual case and we always review them carefully to determine their eligibility.
Lyrica Prescription Discounts:
Frequently Asked Questions
Get Lyrica Discounts Every Month
Through The Rx Advocates
At The Rx Advocates, our goal is to provide assistance to patients who cannot afford their monthly medications. Our patients pay one set price that is based on the number of prescriptions they need per month. Once the monthly fee for our services is paid, the medication is sent to the patient's door at no additional charge. We work with people who have health insurance as well as those who do not.
There are so many patient assistance programs that can make obtaining your medications much more affordable for you. But it takes a lot of time to find them and apply, and that process can be long and frustrating. We take care of that for you, so you have nothing to worry about. No patient should ever be without the medication they need to live long, healthy lives.
Do you have questions about how The Rx Advocates can help you obtain your monthly prescriptions at an affordable price? We can help by checking your eligibility and get you started right away. Please contact us.