Colcrys Coupon & Assistance Programs
Are you finding it hard to keep up with the cost of your Colcrys medication? It's indeed challenging to afford it without insurance, a savings card, or a Colcrys coupon. This is where we, at The Rx Advocates, can offer a lifeline. Our mission is to reduce your monthly medication costs by introducing you to patient assistance programs from pharmaceutical companies. These programs can often bring in savings that are more significant than what a standard Colcrys coupon might provide. We're here to support you, committed to securing substantial savings on your monthly Colcrys costs. We hold the belief that your access to vital medication should not be restricted by financial hurdles.

30-Day Supply

$70.00/month

One Dose Pack

$230.37/month
How The Rx Advocates help save on the cost of Colcrys
The Rx Advocates is a trusted prescription advocacy program that collaborates with over 100 patient assistance programs offered by U.S. pharmaceutical manufacturers. Our goal is to help individuals access their prescription medications, including Colcrys, at more affordable prices. With coverage extending to over 800 FDA-approved medications, we are committed to assisting people in saving money on their essential treatments.
Navigating patient assistance programs can be overwhelming, but with The Rx Advocates, you can rely on our services to make the process easier. We are not a coupon, insurance plan, or discount card provider. Our primary focus is to help patients pay affordable prices for their medications, ensuring they can maintain good health and a better quality of life.
To access the Colcrys patient assistance program through The Rx Advocates, individuals pay a fixed monthly fee based on the number of medications they require. The service fee ranges from $70 to a maximum of $100 per month, depending on the quantity of medications. Our pricing structure is transparent, and the service fee remains consistent, even if the retail price of the medication changes.
Here is an overview of our pricing model:
1 Medication (Colcrys only) – Fixed cost of $70 per month
2 Medications (Colcrys + 1 other) – Fixed cost of $80 per month
3 Medications (Colcrys + 2 others) – Fixed cost of $90 per month
4+ Medications – Fixed cost of $100 per month
The limitations of a Colcrys coupon
A Colcrys Coupon may seem like a beneficial approach to lessen prescription costs, but it's crucial to understand potential limitations. These coupons often come with certain restrictions, which might limit their use at particular pharmacies or within a specific timeframe. Additionally, if your insurance plan operates a copay accumulator program, the Colcrys coupon may not apply towards your out-of-pocket maximum. As a result, you might still have to pay the full cost of the medication, minimizing the overall savings the coupon can offer.
Moreover, these coupons often have an expiration date, making them non-beneficial after a certain period. Lastly, even with the aid of a coupon, the medication cost could still be high due to inadequate insurance coverage, leading to substantial out-of-pocket expenditures.
However, patient assistance programs generally provide more robust, long-term savings compared to coupons. The Rx Advocates can guide you through the process of applying for and qualifying for these programs.
How much does Colcrys cost?
As of June 2023, the average retail cost of Colcrys is $279.00.
The cost of Colcrys can vary based on where the patient lives, which pharmacy is used, and the patient's insurance. If the patient does not have insurance, they will have to pay the retail price. 
Colcrys comes in a tablet form in a .6mg dose. It can be taken with or without food. Patients should follow the instructions from their doctor carefully. The directions for use are different for gout than for Familial Mediterranean Fever.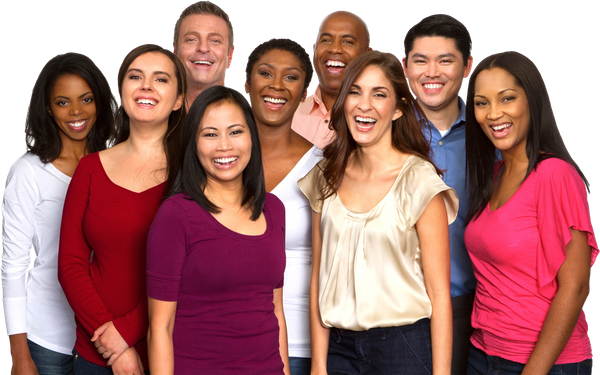 Am I eligible for Colcrys Patient Assistance?
To qualify for most patient assistance programs with The Rx Advocates, people must meet the following guidelines:
An individual can qualify if they earn up to $40,000 each year.
A couple can qualify if they earn up to $60,000 each year.
A large family can qualify if they earn up to $100,000 each year.
Pharmaceutical companies can have different requirements for their programs. Contact us soon so we can check to see if you qualify for a program.
Colcrys coupon, discounts, & patient assistance FAQ's
Colcrys (colchicine) is used to treat gout flares and familial Mediterranean fever. 
Gout is a type of arthritis where uric acid accumulates in the joints. It usually affects the big toe, but can occur in any joint. The affected joint may swell, feel hot, and be painful. There can be lingering pain for days or weeks. As gout progresses patients may not be able to move their joints normally.
Gout happens when uric acid in the blood forms intro urate crystals in a joint. Uric acid normally is dissolved in the bloodstream and exits the body via the kidneys in urine. If the body produces too much uric acid, or the kidneys do not get rid of enough, it builds up and creates urate crystals.
There are some medical conditions that can cause high levels of uric acid. These conditions include untreated high blood pressure, diabetes, obesity, metabolic syndrome, and heart and kidney disease. A diet high in red meat and shellfish can increase uric acid levels. Drinking lots of beverages sweetened with fructose and alcoholic beverages also increases uric acid levels in the blood.
Familial Mediterranean Fever is an autoinflammatory disorder. It causes painful inflammation of joints, lungs, and abdomen. It is a genetic disorder that most often occurs in those whose families are from the Mediterranean areas. There is no cure for this disorder, but it can be controlled with medical treatment.
Familial Mediterranean Fever is usually diagnosed in childhood. Attacks can last one to three days, but arthritic attacks can last for weeks or months. The symptoms can include a fever, achy swollen joints, a red rash on the lower legs and abdominal and chest pain.
Colcrys has many potential drug-drug interactions. Tell your doctor and pharmacist about all medications you are taking before starting Colcrys.
There are FDA approved alternatives to treat bacterial conjunctivitis, they include:
Prescription coupons and patient assistance programs are very different things. At The Rx Advocates, we do not offer coupons. We would like to explain how a coupon works. When a patient is prescribed Colcrys they may do an internet search for a coupon.
This is not surprising as prescriptions can be expensive. Some patients cannot continue to take the medication if they do not find a lower price. Colcrys is a medication that some people may need for their entire life. However, coupons do not always have the highest amount of savings available.
A Colcrys coupon may save some money, but patients may still have a large out-of-pocket cost. Even with a coupon, some patients cannot afford to get their Colcrys. Often coupons may only be used one time. Some coupons have great deals for the first couple of months of using the prescription, but then patients have to pay the full price in the following months.
Get Colcrys Discounts Every Month
Through The Rx Advocates
At The Rx Advocates, we want to help people get the prescription medications that they need at a reasonable price. We know how expensive prescription medications can be. This is especially true for patients who do not have health insurance.
Patient assistance programs are a huge benefit to people without health insurance. These programs can also help patients that do have health insurance save money if they qualify. Prescription medication costs can be hundreds or even thousands of dollars each month. The Rx Advocates can help patients get the medications they need each month without having to stress over the high monthly price.
With The Rx Advocates, patients will not pay more than the service fee each month. There are no hidden charges. The monthly savings can be life-changing.
Contact us right away to see if you qualify for a patient assistance program.