Is your Apriso prescription costing you too much? Managing the expense of your Apriso medication without the aid of insurance, a savings card, or an Apriso coupon can be incredibly difficult. But don't worry, we at The Rx Advocates are here to help. Our goal is to alleviate your financial strain by guiding you to patient assistance programs offered by pharmaceutical companies. These programs can often provide savings that far exceed those of a typical Apriso coupon.


30-Day Supply

$70.00/month

One Dose Pack

$534.39/month
Accessing Apriso patient assistance programs with The Rx Advocates
The Rx Advocates is a prescription advocacy program that is recognized at a national level. We help patients get connected to patient assistance programs. There are over 100 United States-based patient assistance programs that we can help patients gain access to. In addition, we help people afford more than 800 FDA-approved prescription medicines that they need. This includes the top 100 most prescribed medications in the United States.
The Rx Advocates is not an insurance plan. We do not hand out coupons or discount cards for patients to take to the pharmacy. Instead, we take care of the paperwork to help connect patients with the patient assistance programs that are available. These programs are usually offered by the pharmaceutical companies that make the medications.
These programs are not always advertised; many people may not know that they are available. However, these programs can be a tremendous help to patients with lower incomes or no health insurance. The Rx Advocates want to help these patients use the benefits from these programs.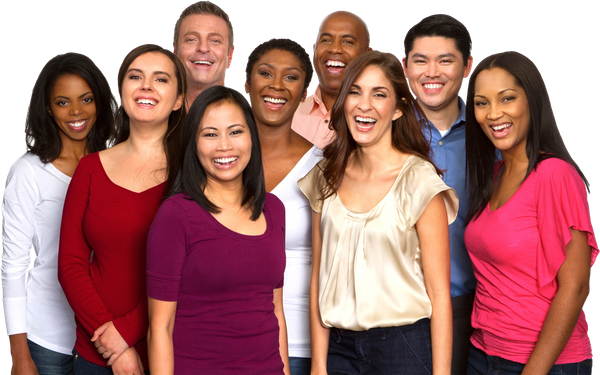 Potential limitations of using an Apriso coupon
While an Apriso Coupon might seem like an attractive solution to lessen prescription costs, there are potential limitations to keep in mind:
Usage Limitations: Coupons often come with terms and conditions, which could restrict their use to specific pharmacies or within a defined timeframe.
Insurance Challenges: If your insurance plan employs a copay accumulator program, the Apriso coupon may not reduce your out-of-pocket maximum. This could result in you still having to pay the full cost of the medication, lessening the overall cost-saving impact of the coupon.
Expiry Dates: Coupons usually have an expiration date, making them ineffective for savings after a certain period.
Partial Coverage: Despite the use of a coupon, the medication's cost could still be high if your insurance coverage is inadequate, leading to substantial out-of-pocket expenses.
However, patient assistance programs generally offer more substantial and lasting savings compared to coupons. The Rx Advocates can assist you in applying for and qualifying for these programs.
How much does Apriso cost?
As of September 2023, the average retail cost of Apriso is $618.00.
Patients may pay different prices for Apriso. There are a few reasons why this may happen. First, prices can be different based on where in the country a patient lives. Second, pharmacies may have different retail prices for the same prescription. What a patient pays can also be affected by their insurance or lack of insurance.
Apriso comes as a .375g capsule. Patients take four capsules at one time each morning, with or without food.
How much will it cost with The Rx Advocates?
How much will it cost with The Rx Advocates?
If approved, by the Apriso Patient Assistance Program, you'll be charged a fixed monthly service fee. This fee varies depending on the number of medications you qualify for. For example:
NOTE: In addition to our monthly service fee, we charge a one-time enrollment fee of $35. Our service is month-to-month, so if you're not happy with it, you may cancel at any time.
Am I eligible for Apriso patient assistance?
Most patient assistance programs have some income requirements. With The Rx Advocates, patients also need to meet these income requirements:
An individual can qualify earning up to $40,000 annually
A couple can qualify earning up to $60,000 annually
A large family can qualify earning up to $100,000 annually
Some pharmaceutical company requirements are different. Contact us right away to see if we can help.
Apriso coupon, discounts, & patient assistance FAQ's
Apriso (mesalamine) is an extended-release medication to treat ulcerative colitis. Ulcerative colitis is a chronic disease affecting the large intestine. This disease can go into remission, but it does not fully go away. This disease causes frequent bowel movements, bloody diarrhea, and abdominal pain. It can also cause urgency, an immediate need to find a toilet.
Ulcerative colitis can show up at any age, but it is usually diagnosed in a patient's teen years to their early 30s. The cause of ulcerative colitis is unknown, but researchers believe it can be autoimmune-related. There is no cure, but medications can help reduce symptoms.
While the cause is unknown there seems to be some risk factors that contribute to the development of ulcerative colitis. Patients are 20% more likely to have ulcerative colitis if an immediate family member has been diagnosed with this disease. In addition, some research suggests that urban settings and industrialization may increase the risk.
Some people should not take Apriso. People who have had an allergic reaction to salicylates or aminosalicylates should not use Apriso. Patients with kidney problems should talk to their doctor to see if they can take Apriso. This medication is for adults, it is not known if it is safe for children.
There are some other FDA-approved medications available to treat ulcerative colitis. They include:
A prescription coupon is different from a patient assistance program. The Rx Advocates do not offer prescription drug coupons or discount cards. Instead, we would like to explain how a prescription drug coupon works.
After someone has been prescribed Apriso, they might do an internet search for a coupon. This is a reasonable action since Apriso is expensive. Some people may be concerned that they will not be able to get their prescription because of the cost.
Coupons may not be able to be used more than once. Sometimes coupons are available for a limited time, and then patients will have to pay full price.
Get Apriso Discounts Every Month
Through The Rx Advocates
At The Rx Advocates, our goal is to help people afford the prescription medications that they need every month. We understand how expensive prescriptions can be. Ulcerative colitis does not go away. A patient could need medication for the rest of their life. They need to be able to find the best price for their daily medication.
Patient assistance programs can be the best option if someone does not have health insurance. It is even possible that people with insurance but high copays can still qualify for patient assistance programs. Some insurance policies may not cover prescription medications, so the patient would have to pay the retail price at the pharmacy.
The goal of The Rx Advocates is to help people save money by getting them into patient assistance programs. When patients allow us to help, they can be confident they will only pay one monthly service fee for their medications. There are no hidden charges or surprise fees, and it is just $70 to $100 each month.
For one prescription per month, the service fee is $70. The Rx Advocates can help people with more than one prescription. Two drugs each month are $80. If a patient needs three medications, the service fee is $90. If we help a patient with four or more prescriptions each month, the service fee is $100.
Ulcerative colitis is a lifelong battle for patients. With the proper medication, it can go into remission. Accomplishing this can change someone's life for the better. Apriso can help make that happen, but it could come at a high price. Even with a coupon, this daily medication can be expensive.
The Rx Advocates connect people with patient assistance programs to help them get the medications they need at an affordable rate. No one should have to go without the medicines that will improve their quality of life. The Rx Advocates can help. Please contact us today to get started.