Edarbi Coupon & Assistance Programs
We get it – Paying for your Edarbi prescription without help from insurance, a savings card, or an Edarbi coupon can be really tough. That's where we come in. At The Rx Advocates, we're here to help you cut down your medicine costs each month by helping you access patient assistance programs from pharmaceutical companies. These programs can often save you more money than a basic Edarbi coupon. We believe money problems shouldn't get in the way of you getting the medicine you need. Let us help you get your medicine at a price you can afford.

30-Day Supply

$70.00/month

One Dose Pack

$238.66/month
Access the Edarbi patient assistance program with the Rx Advocates
The Rx Advocates is a patient advocacy company that works with people to help make their monthly medications a lot more affordable. We work with more than 100 pharmaceutical company patient assistance programs in the United States. This allows us to provide excellent services and prices to our patients. We are able to assist people with obtaining more than 800 FDA-approved medications.
Our patients never see any hidden charges or fees when they work with us to obtain their monthly medications. Our services range from $70-$100 per month, and this is entirely dependent upon how many medications a patient needs. Those who need one will only pay a monthly $70 fee. The amount increases by $10 for each medication up to $100 for four prescriptions or more. Patients are then able to have their medicine delivered right to their door at no additional charge. This means that it is free. 
At The Rx Advocates, we do not offer coupons or prescription discount cards. We are also not a health insurance provider. Instead, we partner with our patients to work with patient assistance programs on their behalf. We apply for discounts for them, which relieves them of this task and allows them to focus on getting and staying healthy.
How much does Edarbi cost?
As of June 2023, the average retail cost of Edarbi is $274.89.
There are several factors that can influence how much Edarbi costs for each patient. In certain parts of the United States, this medication might be more expensive than in others. 
Also, a patient's dose can impact the price, and they may pay less out-of-pocket if they have health insurance.
Potential issues with an Edarbi Coupon
While an Edarbi Coupon may seem like a beneficial strategy to reduce your medication costs, it's vital to consider potential limitations:
These coupons may come with usage restrictions, often limiting their use to certain pharmacies or within a specific timeframe. Additionally, your Edarbi coupon might not contribute to your out-of-pocket maximum if your insurance plan employs a copay accumulator program. This could mean you're responsible for the full cost of the medication, reducing the overall cost-effectiveness of the coupon.
Furthermore, coupons usually come with an expiration date, after which they no longer offer savings. Another consideration is that despite the use of a coupon, the cost of the medication may still be high if insurance coverage is limited, leading to significant out-of-pocket expenses.
Remember, patient assistance programs can often provide more substantial long-term savings compared to coupons. The Rx Advocates are here to guide you through the application process and help you qualify for these programs.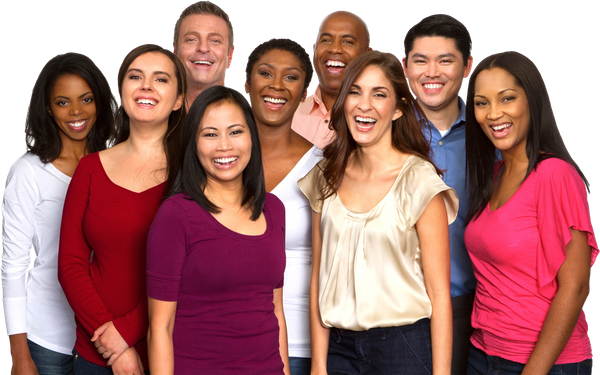 Am I eligible for Edarbi patient assistance programs?
In order to
qualify
for assistance through The Rx Advocates and patient assistance programs, patients have to meet certain income guidelines. The criteria include:
An annual income of $40,000 or less for individuals.
An annual income of $60,000 or less for couples.
An annual income of $100,000 or less for large families.
But every patient assistance program is different, and these guidelines can vary. We always encourage people to contact us so that we can individually review their cases to determine their eligibility.
Edarbi coupon, discounts, & patient assistance FAQ's
Edarbi is a prescription medication that many doctors use to treat high blood pressure. The generic form of this medication is azilsartan medoxomil. It contains an angiotensin II receptor blocker that can help blood vessels relax. This allows the blood to flow through them more freely, which lowers blood pressure.
Lowering one's blood pressure can have a long list of benefits. It can help to prevent heart attacks, strokes, and kidney problems.
In addition to taking this medication, doctors also caution their patients to take additional steps to protect their health and lower blood pressure naturally. Things like eating a healthy diet and getting regular exercise can all play a role in the treatment of hypertension.
While Edarbi is an effective medication for many people, it is not right for everyone. People with the following conditions are urged not to take it:
Breastfeeding or planning to breastfeed.
Kidney problems.
A history of heart problems.
This medication has some side effects, and many of them will go away with continued use. They include:
Patients should tell their doctor right away if their side effects are severe, or if they experience muscle spasms, muscle weakness, or a slow or irregular heartbeat. These could be signs of a more serious problem and a different medication may need to be prescribed.
Edarbi is not always the right medication for everyone who has high blood pressure. Depending on the patient's medical history and needs, a different drug may be prescribed instead. There are several alternatives to Edarbi, which include: 
When patients are prescribed medications, it is very common for them to turn to the internet to try and find discounts. This is especially true for people who do not have health insurance, but it can also be true for those who do. It is possible to find Edarbi coupons online, but the savings are not what most people expect.
Many coupons are available for Edarbi online. The problem is that these savings are often short-lived, and patients may only be able to get one refill before these types of programs expire. There are also programs through various retailers that may offer coupons, but the savings are typically not enough.
Coupons sound like they might offer solutions, but in reality, they can still end up costing people thousands of dollars every year.
Get Edarbi Discounts Every Month
Through The Rx Advocates
At The Rx Advocates, our goal is to provide people with the financial assistance they need to afford their monthly medications. Our work with patient assistance programs allows us to offer substantial discounts to the patients we work with.
We work with people who have health insurance and those who do not. Sometimes copays and coinsurance payments can be expensive too. But we help to cut costs so people can get the medications they require to get and stay healthy. 
Do you have questions about The Rx Advocates and our program? We would be happy to check your eligibility. Please contact us today.