Pataday Coupon & Assistance Programs
Paying too much for your Pataday prescription? We know that affording Pataday can be quite challenging without proper insurance coverage or support from a Pataday coupon, savings card, or patient assistance program. The Rx Advocates are here to make a difference in your monthly medication expenses. Our goal is to help you save substantially on your Pataday costs by guiding you through the process of accessing patient assistance programs provided by pharmaceutical manufacturers. By utilizing these programs, you could achieve even greater savings than with a standard Pataday coupon, ensuring you receive the medication you require without causing financial strain.

30-Day Supply

$70.00/month

One Dose Pack

$206.09/month
Access Pataday patient assistance programs with the Rx Advocates
The Rx Advocates helps patients get discounts on over 800 FDA-approved medications by working with more than 100 pharmaceutical companies' patient assistance programs in the US. We take care of the research and application process, saving patients valuable time and money. Our fee is between $70-$100 per month, and we never ask patients to pay any hidden charges. Our discounts provide peace of mind to our patients, allowing them to stay on their monthly medications without worrying about affordability.
Here is how our prices are determined:
For 1 medication (e.g. Pataday only) – You'll pay $70 per month
For 2 medications (Pataday + 1 other) – You'll pay $80 per month
For 3 medications – You'll pay a set fee of $90/month
For 4+ medications – You'll pay $100/month
Note:
The Pataday price through the RX Advocated will only be $70 per month if it's the only medication you're applying for.
Maximizing your savings: Moving beyond the Pataday coupon
You may have considered searching for a Pataday coupon to help reduce your monthly costs. While using a Pataday coupon can indeed save you some money, it's important to understand the limitations that come with relying on coupons:
Coupons have an expiration date, meaning you may not always have a valid coupon when you need it.
Some coupons have restrictions, such as limiting the number of uses or only being available to new patients.
Coupons may not be accepted by all pharmacies or may not be combinable with insurance.


Fortunately, there's a better solution. Patient assistance programs offer long-term savings and more consistent financial relief for your prescription costs. At The Rx Advocates, we can help you apply for and qualify for these programs, ensuring you never have to worry about finding a Pataday coupon again.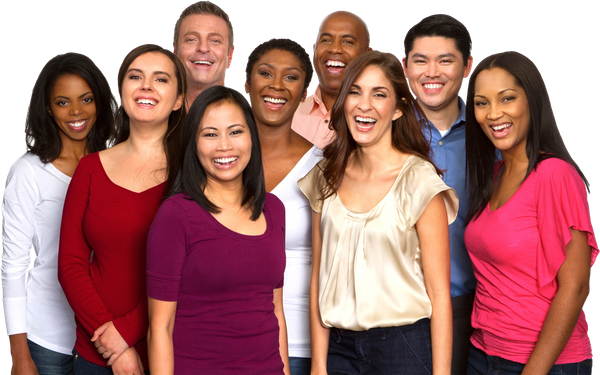 Am I eligible for Pataday patient assistance programs?

In order to
qualify
for patient assistance with The Rx Advocates, the following income requirements must be met:
$40,000 or less annual income for individuals.
$60,000 or less annual income for couples.
$100,000 or less annual income for large families.
Of course, guidelines can vary from one patient assistance program to another. We always recommend for patients to contact us to discuss their needs and to receive a personal review for their cases.
How much does Pataday cost?
As of June 2023, the average retail cost of Pataday is $225.00.
The cost of Pataday can vary based on a few different factors. They include the pharmacy's location, the dosage amount, and the presence or absence of health insurance.
This is about the amount a patient might go through in a month. Having health insurance can bring the cost down some, but this amount is still too much for them to have to pay every month for many people.
Pataday c
oupon, discounts, & patient assistance FAQ's
Pataday eye drops are prescribed to treat the eye itchiness and redness that often accompanies allergies. This medication is also sold under the generic name olopatadine. It comes in a few different forms; for use once or twice daily, depending on the formulation.
Pataday eye drops work in a few different ways. First, they can help with itchiness and redness by stabilizing the mast cells in the eye, which are responsible for releasing histamines — chemical signals that cause allergic reactions.
The eye drops also block the histamines that have been released from attaching to histamine receptors. This effectively stops the allergic reaction and prevents it from continuing. The user experiences relief from their symptoms.
This medication can cause some side effects, such as:
Headache
Nausea
Altered taste
Cold symptoms
Back pain
Weakness
Abnormal sensation in the eyes
Dry eyes
Blurred vision
Stinging of the eyes
Cough
Sinusitis
Most side effects should go away with continued use. But if they are bothersome or do not go away, please contact the prescribing physician to discuss an alternative.
There are several medications that may be prescribed as alternatives to Pataday. They include:

 
Sometimes people can find substantial savings by choosing prescription drug coupons to help cover the cost of their medications. But these are very different from the help that can be obtained through patient assistance programs.
With a quick Google search, patients can find many different coupons to help offset the cost of Pataday or other prescription medications. But those coupons may have issues such as quick expiration dates, or they may only be available for use one time. This may be able to help make the medication more affordable for the first month, but after that, it goes back to being the same price.
Pataday coupons may save people some money in the short term, but they are not a good long-term solution for people who need this medication. Most people who use Pataday need to use their eye drops at least six months out of the year. Others may need to use them year-round. For these individuals, a one-time-use coupon simply does not make their medication affordable.
Get Pataday Discounts Every Month
Through The Rx Advocates
At The Rx Advocates, we know how frustrating and worrisome it can be for people to have to pay hundreds of dollars for their medications each month out-of-pocket. That is why when patients choose to work with us, we find patient assistance programs that can make getting their monthly prescriptions filled much more affordable. It does not matter if a person has health insurance or not; The Rx Advocates is here to help.
When patients have to pay out-of-pocket for their monthly medications, the costs can add up to thousands of dollars every year. Sadly, many people decide to go without the medicine they need because it creates too much of a financial burden. Our goal is to change that.
When patients work with The Rx Advocates, they never pay more than their monthly fee for our services. Their medications will be delivered right to their door, and they can depend on this every month.
Would you like to learn more about our services? We are here to help make your monthly medications a lot more affordable. Please contact us today.