Lotemax Coupons & Assistance Programs
Prescription medication, though vital to some and their quality of living, can become incredibly expensive very quickly. Lotemax is a costly medication that people are prescribed to use on a monthly basis. Even with insurance, medication can become an expense that weighs on a person's finances. What most people do not realize is that there are programs out there that can help them with the cost of their medication. The Rx Advocates helps people find those programs so that they can save money in the long run. 
No one should ever have to make the decision to get medication or not simply because of the cost. This is especially true when it is something they need. Name brand medicine is incredibly important too, but can also be extremely expensive. The Rx Advocates helps those who qualify for help, with their prescription medication. With the help of The Rx Advocates, people can live with the peace of mind that they will receive their medication without breaking the bank.

30-Day Supply

$70.00/month

One Dose Pack

$282.28/month
Who are The Rx Advocates?
The Rx Advocates is a nationwide advocacy service that helps people who are looking to receive financial assistance for their name-brand medications. There are many different patient assistance programs or PAPs through pharmaceutical companies that give patients discounts on their medications, and some may even offer patients their medications for free. Oftentimes, patients do not realize that there are options for them that will help with their prescription medication financially. The Rx Advocates takes out the hassle of patients having to find those patient assistance programs on their own. 
The Rx Advocates work alongside the patient's doctor to prepare an application for financial assistance for each medication they are on. These applications are then sent to the pharmaceutical companies. We stay in contact with the patient's doctor and pharmaceutical companies throughout the entire application process. Once the patient is approved for financial assistance, we continue to handle all the work that goes along with getting the patient each of their medications. 4-6 weeks later, the patient receives their first prescription by mail, which will then continue to be delivered monthly. Patients will not need to worry about refills as The Rx Advocates guarantee that members will never go without their medications. 
It is important to understand that The Rx Advocates is a service, so members will pay a fee each month. The only cost the patient will be required to pay is that service fee for The Rx Advocates' assistance, and a one-time non-refundable enrollment fee of $35. The monthly cost ranges from $70-$100 per month, but will never exceed $100. Depending on how many medications the patient needs determines the monthly service fee cost. If a person only needs one medication it will cost them $70 a month. If a person needs 4+ medications, it will cost them $100 a month. This service fee is significantly lower than one month's prescription of Lotemax, without The Rx Advocates' assistance. Members can cancel at any time.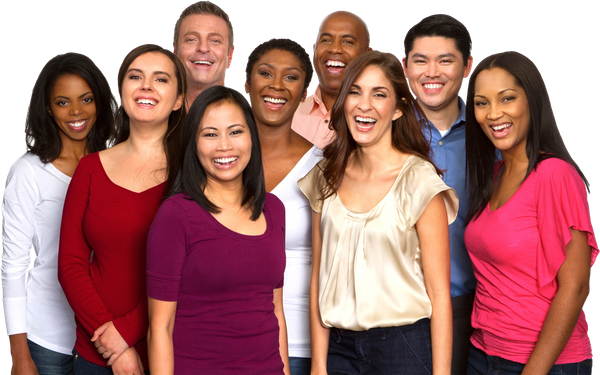 Do I Qualify for Lotemax Patient
Assistance with The Rx Advocates?
Though every patient assistance program's guidelines vary, the most general requirements to qualify for a program include income requirements which are:
Individuals making up to $48,000 annually may qualify. 
Couples making up $64,000 annually may qualify. 
Large families making up to $100,000 may qualify.
As stated above, every patient assistance program is different, so guidelines can vary. It is important to contact us, The Rx Advocates, so that we can evaluate your situation and help you get your medications at a fraction of the cost. 
Lotemax Prescription Discounts:
Frequently Asked Questions
Get Lotemax Discounts Every Month
Through The Rx Advocates
Like our name, The Rx Advocates, we want to advocate for our members who are in need of medication and are looking for financial help. We never want to see someone go without the correct medicine, just because the cost is too much. 
We take the hassle out of you trying to find patient assistance programs and applying to them. We know and understand what it needs and will help you through the entire process. Application to refills, we are there to help. 
It can be so time-consuming and frustrating for people to have to apply for patient assistance programs on their own. But when you work with The Rx Advocates, you have instant access to every option for patient financial assistance in our network. Even better, we do all the hard work for you. All you need to do is enjoy the savings. 
Contact us today if you or a loved one think you may qualify for a patient assistance program. Let The Rx Advocates advocate for you.