Are you finding it difficult to afford your prescription for Lotemax? We know that for many individuals, affording Lotemax can be incredibly challenging without the help of insurance coverage, a Lotemax coupon, savings card, or patient assistance program. That's why The Rx Advocates are here to support you. Our primary objective is to help you save significantly on your monthly Lotemax costs by guiding you to access patient assistance programs from pharmaceutical manufacturers. By taking advantage of these programs, you can enjoy even greater savings than those offered by a typical Lotemax coupon, ensuring you get the medication you need without causing undue financial stress.


30-Day Supply

$70.00/month

One Dose Pack

$317.47/month
Access the Lotemax patient assistance program with the Rx Advocates
The Rx Advocates is a prescription advocacy program that focuses on helping individuals save on the cost of prescription medications, including Lotemax. We work closely with more than 100 pharmaceutical companies that offer patient assistance programs. These programs are designed to alleviate the financial burden associated with medications. Please note that The Rx Advocates is not a Lotemax coupon, savings card, or insurance plan.
Navigating patient assistance programs can be complex, but with The Rx Advocates, you don't have to navigate it alone. We provide expert guidance and support to simplify the process and help you access Lotemax at an affordable cost. Our goal is to ensure that you can afford the monthly supply of Lotemax required for your eye care needs.
It is important to understand that The Rx Advocates is a service, so members will pay a fee each month. The only cost the patient will be required to pay is that service fee for The Rx Advocates' assistance, and a one-time non-refundable enrollment fee of $35. The monthly cost ranges from $70-$100 per month, but will never exceed $100. Depending on how many medications the patient needs determines the monthly service fee cost. If a person only needs one medication it will cost them $70 a month. If a person needs 4+ medications, it will cost them $100 a month. This service fee is significantly lower than one month's prescription of Lotemax, without The Rx Advocates' assistance. Members can cancel at any time.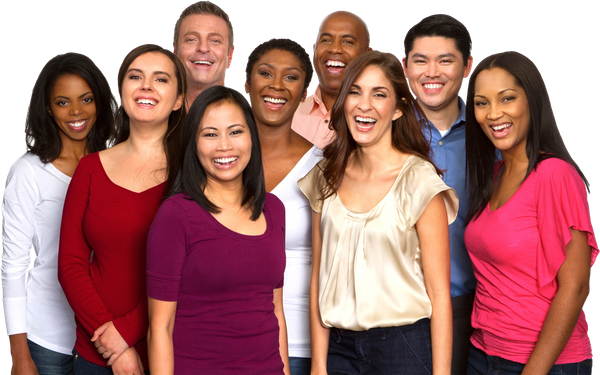 How much does Lotemax cost?
As of September 2023, the average retail cost of Lotemax is $377.00.
Like many other name-brand prescriptions, Lotemax is an expensive medication. Lotemax is a medication offered with The Rx Advocates membership. We can help a patient who needs to use Lotemax on a monthly basis, along with other brand name medications, to save on the cost.
How much will it cost with The Rx Advocates?
How much will it cost with The Rx Advocates?
If approved, by the Aczone Gel Patient Assistance Program, you'll be charged a fixed monthly service fee. This fee varies depending on the number of medications you qualify for. For example:
NOTE: In addition to our monthly service fee, we charge a one-time enrollment fee of $35. Our service is month-to-month, so if you're not happy with it, you may cancel at any time.
Eligibility for Lotemax patient assistance programs
Though every patient assistance program's guidelines vary, the most general requirements to
qualify
for a program include income requirements which are:
Individuals making up to $48,000 annually may qualify.
Couples making up $64,000 annually may qualify.
Large families making up to $100,000 may qualify.
As stated above, every patient assistance program is different, so guidelines can vary. It is important to contact us, The Rx Advocates, so that we can evaluate your situation and help you get your medications at a fraction of the cost.
Lotemax coupon, discounts, & patient assistance FAQ's
Lotemax (loteprednol) is a corticosteroid for use in the eye. Lotemax can treat redness, itching, and watering of the eye caused by a variety of different conditions like dry eye disease (DED), seasonal allergies, conjunctivitis, or inflammation due to injury. It can also be prescribed to a patient to help with inflammation after eye surgery. 
Lotemax is formulated as a gel, an ointment, or a suspension. It is available in different-sized droppers and concentrations. 
Normal usage is between one to two drops from three to four times daily varying on the patient and their symptoms. Length of use is also based on the symptoms and severity of the disease. Like most medications, it should be continued for the entire length of treatment and not stopped unless directed by the prescriber.
Currently, there are several name-brand alternatives for Lotemax. These include Prednisolone and Durezol (Difluprednate).
There are also generic options available, and the cost of the generic brands is quite expensive as well. Though patient assistance programs do not offer savings on generic brands, they do offer savings on name-brand prescription medications, like Lotemax.
At times, patients will search for a coupon for the medication, especially if they are prescribed an expensive one, like Lotemax. When someone looks on the internet, they can find lots of discounts for the prescription. Rather than getting the medication for free, they can purchase it at a discounted price with these coupons. Oftentimes, these coupons only offer a small discount, still making the person pay a significant cost. 
Though The Rx Advocates do not offer coupons, for a monthly fee of $70-$100, a person can get their medication for free. We help save patients financially where coupons may fall short.
Get Lotemax Discounts Every Month
Through The Rx Advocates
Like our name, The Rx Advocates, we want to advocate for our members who are in need of medication and are looking for financial help. We never want to see someone go without the correct medicine, just because the cost is too much. 
We take the hassle out of you trying to find patient assistance programs and applying to them. We know and understand what it needs and will help you through the entire process. Application to refills, we are there to help. 
It can be so time-consuming and frustrating for people to have to apply for patient assistance programs on their own. But when you work with The Rx Advocates, you have instant access to every option for patient financial assistance in our network. Even better, we do all the hard work for you. All you need to do is enjoy the savings. 
Contact us today if you or a loved one think you may qualify for a patient assistance program. Let The Rx Advocates advocate for you.