Elidel Coupon & Assistance Programs
Are you struggling to afford your Elidel medication? The high cost of prescription drugs can be a significant financial burden, especially for those without insurance coverage. But don't worry, there are options available to help you save on the monthly cost of your medication.
Have you considered using an Elidel coupon or savings card? While they may provide some relief, they may not be enough to make your medication affordable. That's where The Rx Advocates come in. We can help you save significantly on the monthly cost of your Elidel prescription by connecting you with patient assistance programs offered by pharmaceutical companies.


30-Day Supply

$70.00/month

One Dose Pack

$316.37/month
Access the Elidel patient assistance program with the Rx Advocates
The Rx Advocates help people get their monthly prescription medications at a discount through patient assistance programs. Our prescription advocacy program is recognized on a national level. We help people afford more than 800 FDA-approved prescription medicines that they need every day. This includes the top 100 most prescribed medications in the United States.
When patients allow The Rx Advocates to help them with their monthly medications, they can have peace of mind. They will never have to pay more than the monthly service fee for the prescriptions they use every day. The only cost is $70-$100, depending on the number of medications a patient may need.
The Rx Advocates is not an insurance plan. We do not hand out coupons or discount cards to take to the pharmacy. We know how to take care of the paperwork to connect patients with the available patient assistance programs. We can connect patients to over 100 United States-based pharmaceutical manufacturers' patient assistance programs.
How much does Elidel cost?
As of June 2023, the average retail cost of Elidel is $359.00.
Medication costs can vary for a number of reasons. Some price differences are caused by:
Which pharmacy the patient uses, each pharmacy can have a different retail cost
What area of the country the patient lives in, the cost of living can vary from state to state
If the patient has insurance with prescription drug coverage
It should only be applied on the part of the skin that has the inflammation reaction. Patients should use the smallest amount that will cover the inflamed area. After applying Elidel, do not cover the affected area with a bandage, and wear loose clothing. After Elidel has been used patients should wash their hands unless that was the application site.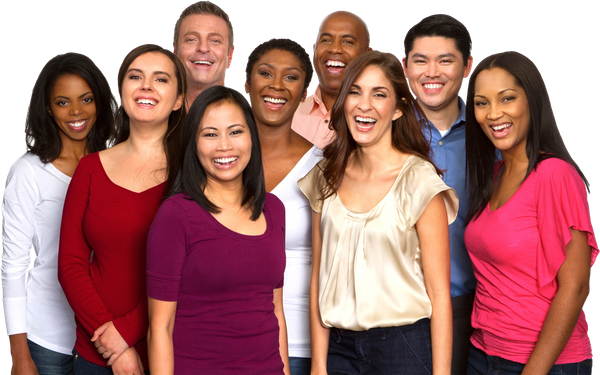 Am I eligible for Elidel patient assistance programs?
Most patient assistance programs have some income requirements. With The Rx Advocates patients also need to meet income requirements:
An individual can qualify earning up to $40,000 annually
A couple can qualify earning up to $60,000 annually
A large family can qualify earning up to $100,000 annually
Each pharmaceutical company has different requirements. Contact us right away so we can check to see if you
qualify
for a patient assistance program.
Elidel coupon, discounts, & patient assistance FAQ's
Elidel (pimecrolimus) is a topical medicated cream to treat atopic dermatitis (eczema). It is approved as a second-line medication for use in patients aged two and older. 
Atopic dermatitis is a skin condition where patches on the skin can become inflamed, dry, cracked, and itchy. Some types of atopic dermatitis can cause blisters and open sores.
The exact cause of atopic dermatitis is unknown, but there are triggers that can make it worse for some people. When an allergen or other irritant inside or outside the body activates the immune system, it becomes inflamed. In atopic dermatitis, the inflammation shows up on the skin.
Atopic dermatitis is different for each patient. Common inflammation triggers include soaps, detergents, low humidity, sweating, and stress. Allergens that can cause a flare-up can include mold, pollen, dust mites, and foods.
Elidel is a steroid-free cream. It works by decreasing the body's immune response. Proteins called cytokines are released by cells of the immune system, causing an inflammatory response. Elidel decreases cytokine production in the skin, reducing symptoms of atopic dermatitis.
There are some people who should not use Elidel. Patients under the age of two should not use Elidel. Anyone who has an allergic reaction to Elidel should not continue to use it. This medication should not be used for bacterial or viral skin infections. Elidel can lower the body's ability to fight infections. Elidel should not be used for long-term treatment.
There are other medications that are FDA-approved for the treatment of atopic dermatitis. Some other medications are:
The Rx Advocates does not give out discount cards or coupons. We do want to explain how coupons work. After a doctor has prescribed Elidel a patient will likely do an internet search for a coupon. This is a reasonable thing to do, it is an expensive medication.
After seeing that Elidel costs too much for one tube, patients may be afraid they will not be able to get the medication. This is stressful, atopic dermatitis can be very uncomfortable. Many people suffering from atopic dermatitis may be embarrassed if it is on a part of their body easily seen, like hands or their neck.
Coupons can often only be used one time. Some coupons are limited-time offers and they will expire.
Get Elidel Discounts Every Month
Through The Rx Advocates
At The Rx Advocates, we understand how expensive monthly prescriptions can be. This can be stressful for patients who do not have health insurance, or for someone whose insurance may not cover prescription medications. People who do have health insurance may still qualify for one of these programs. Elidel can make a big difference in a patient's comfort level and in their self-confidence.
Pharmaceutical companies offer patient assistance programs to help people with prescription costs they may not be able to afford. However, some people do not know that these programs exist. Other people may know about the programs, but when they try to apply, they find it to be so difficult or confusing that they give up quickly. When The Rx Advocates help people access these programs it can be life-changing.
With The Rx Advocates, patients can save money every month on the prescription medications they need to live their best life. The price does not change month to month. It will always be only the service fee, no surprise or hidden charges. The monthly service fee for one prescription is $70, two prescriptions are only $80. Three medications cost $90; four or more are only $100 per month.
Would you like to know more about how The Rx Advocates can save you money every month? We are here to help you. Please contact us today to see if you are eligible for assistance.