Durezol Coupon & Patient Assistance Programs
Is your Durezol costing you too much? Prescription medications can be very expensive, especially if they are needed every month to stay healthy. Durezol may be prescribed to someone after having eye surgery. It can also be prescribed for eye pain or swelling not associated with surgery. The Rx Advocates help patients obtain the daily medications they need at a price they can afford.
It can be hard to have high monthly medication costs on top of daily living expenses. No one should have to choose between their health and paying bills or providing what their family needs. With The Rx Advocates, people can save money on their monthly medications through patient assistance programs.


30-Day Supply

$70.00/month

One Dose Pack

$239.21/month
Access the Durezol patient assistance program with the Rx Advocates
The Rx Advocates help people use patient assistance programs to get their monthly prescription medications. We can help people afford the top 100 prescribed medications in the United States by working with over 100 pharmaceutical companies' patient assistance programs. We also can help people obtain over 800 FDA-approved medications that they may need. The Rx Advocates is a prescription advocacy program that is recognized on a national level.
The Rx Advocates is not an insurance plan, discount card, or prescription drug coupon. We connect people to pharmaceutical company patient assistance programs. A patient assistance program provides free or discounted medications to patients who meet certain guidelines. These programs are usually sponsored by the companies that make the medications.
Many people do not know these programs exist. Those that do know about them start to apply but get frustrated at the process. It can be difficult or confusing. We help patients take advantage of these programs with less stress. The only cost is the service fee that depends on the number of medications they are using each month.
How much does Durezol cost?
As of June 2023, the average retail cost of Durezol is $296.00.
The price of Durezol can fluctuate based on a few different factors. The different factors include:
Where the patient resides can affect the price.
What pharmacy is used for the prescription can affect costs.
Whether or not the patient has health insurance can make a difference in price.
This medications comes in a 5 mL eye dropper bottle. If a patient is having pain in both eyes the doctor may prescribe one bottle for each eye so there is no cross-contamination.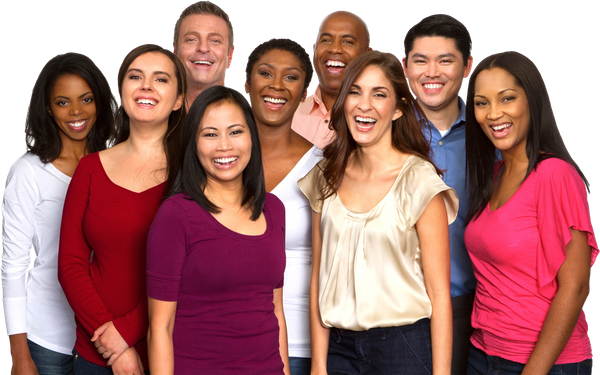 Am I eligible for Durezol patient assistance programs?
The guidelines for the patient assistance program can be different at each company. With The Rx Advocates, the service requirements are:
Earning up to $40,000 annually for individuals for service.
Earning up to $60,000 annually for couples for service.
Earning up to $100,000 annually for large families for service.
Contact us to find out if you qualify for savings with less stress and we will check for you.
Durezol coupon, discounts, & patient assistance FAQ's
Durezol (difluprednate ophthalmic emulsion) is a corticosteroid eye drop that treats inflammation of the middle layer of the eye (uvea). This type of inflammation is caused by injury or autoimmune diseases. It may also be used to treat swelling and eye pain after surgery. 
Do not take durezol if you are allergic to any of the ingredients. Durezol should also not be used if there is any type of fungal, bacterial, or viral infection in the eye. Durezol is a corticosteroid, which increases the risk of a secondary infection if there is already an infection in the eye. 
Patients should not administer Durezol eye drops while wearing contact lenses. The contact lenses may absorb the medicine. Patients need to remove their contact lenses, put in the eye drops, and wait ten minutes before putting their contacts back in.
FDA approved alternatives for Durezol include:
The Rx Advocates do not offer coupons for Durezol. We are not a discount program. The Rx Advocates access patient assistance programs for people. We do want to explain how prescription drug coupons work.
After a patient has eye surgery, they may be prescribed Durezol for pain and swelling. Another possibility is if someone has an autoimmune disease it could affect their eyes, causing swelling and pain. They may do a quick internet search for a coupon so they can spend less money on the eye drops they need. Coupons may not always provide the best savings.
A Durezol coupon may help some when getting the prescription but is not likely to be the best option. Often a coupon can only be used one time. After it is used once patients have to go back to paying full price.
Get Durezol Discounts Every Month
Through The Rx Advocates
Getting patients their monthly medications so they can stay healthy at a reasonable price is the goal of The Rx Advocates. We understand that the prices of prescription medications can be hard to afford for many people. This is especially true if the patient does not have health insurance that covers medications. Many pharmaceutical companies offer patient assistance programs to help patients who qualify, but people may not know about these programs.
Patients without health insurance will benefit from patient assistance programs, but help is available for those who do have insurance through the same programs. Some insurances may not include prescription coverage, or the copay could be very high. Patient assistance programs can help them save money also. The Rx Advocates can help people who have insurance and those without insurance access the patient assistance programs without the confusion of trying to figure it out by themselves.
Do you want more information about how The Rx Advocates can help you? Saving hundreds of dollars is possible. The cost for each medication will stay the same, there are no hidden fees. No more than the monthly service fee will be charged.
The service fee for one prescription per month is $70. For two prescriptions the cost is $80. The cost for three prescriptions is $90. It is only $100 per month if someone needs four or more prescriptions.
At The Rx Advocates, we are here to help you save money and stay healthy. Accessing patient assistance programs can save patients thousands of dollars. We can check anyone's eligibility to access patient assistance programs. Please contact us today to get help as soon as possible.